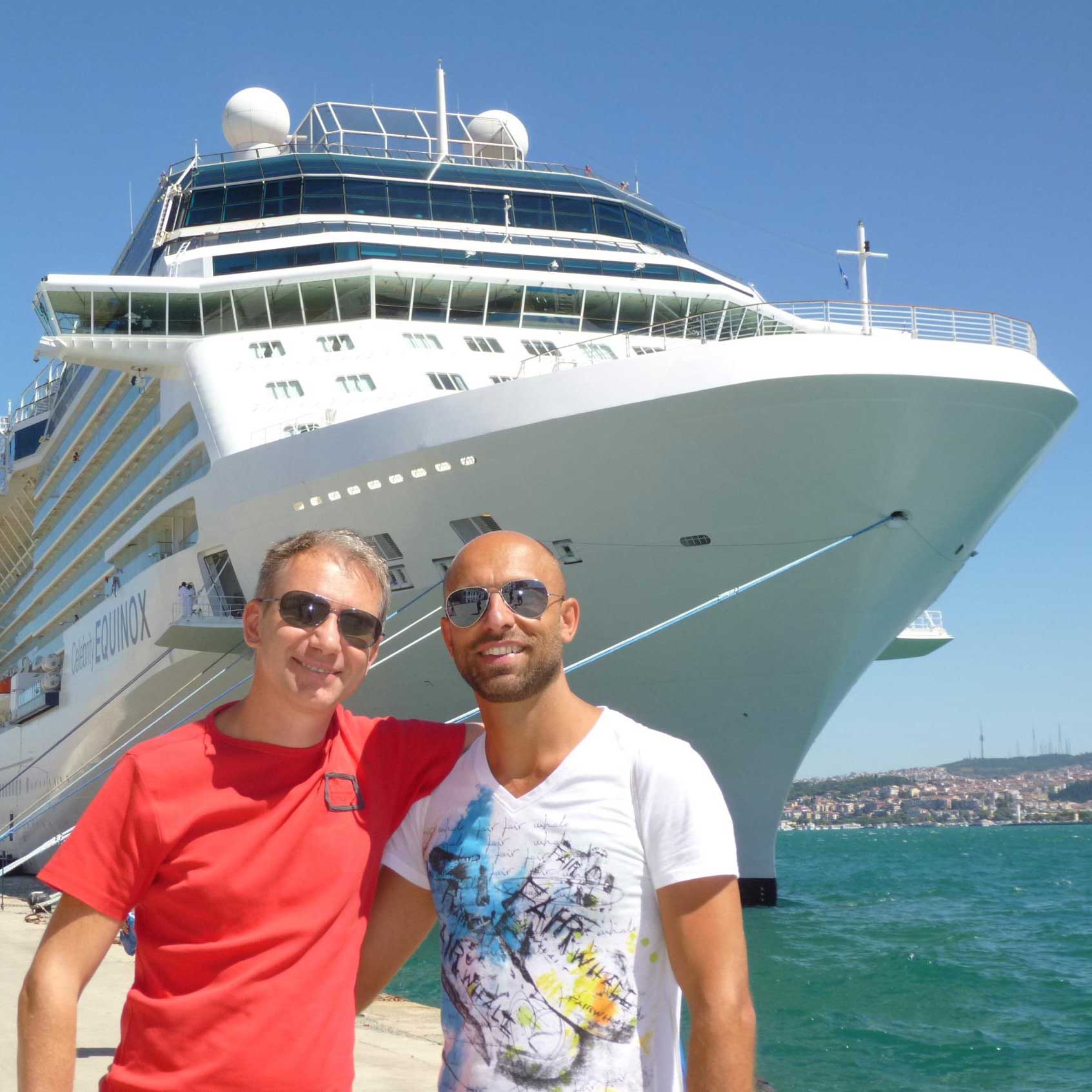 Bart Gekiere & Olivier Verstraete
B&O Amazing Cruises
Your Gay Cruise specialist agents (License 7259)
As an authorised agent of all gay cruise companies (Atlantis Events, RSVP cruises, La Demence cruise , Source Events, Brand G, and many more... see below) we are delighted to inform you about the most exciting holidays you'll ever make. The various and diverse cruises as well as the adventurous expeditions will offer you, without any doubt, an unforgettable travel experience.
Whether you are a party boy or a bookworm, an introvert or an social person, a young hottie or an interesting mature person, single or in couple, you will be very enthusiastic about the concept ! No wonder most Atlantis guests are coming back again and again , year after year !
Our site offers information about the various holidays and cruises (see info). However please do not hesitate to contact us by phone , Whatsspp or e-mail if you have further questions (like what to expect, dress code, average age, entertainment on board, party themes, etc...) or if you wish to receive more information.
Important: our company does not belong to nor is part of any cruise company. Being an authorised agent, we sell all cruises at the official price without any extra's (no commissions added)!. Furthermore, as our company is an official licensed travel agent in Belgium, guests booking through us, benefit from the legally imposed Belgian travelers protection plan at no extra charge !